Plastic hair brushes hit the market of hair care products right after the premiere of iconic Tangle Teezer. Every now and then appear new equivalents, which promise the same effect and properties for lower price. Today we are going to discus two hair brushes – professional brush from Tangle Teezer and TT-Hair from Donegal. Which hair brush will look better in comparison?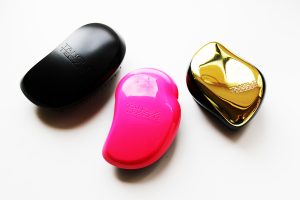 Iconic Tangle Teezer
What does the manufacturer of Tangle Teezer promises? Most of all, Tangle Teezer is a professional hair brush for thick hair, which are difficult in brushing and tangle a lot, though, the manufacturer recommends use of Tangle Teezer also for fine, damaged, extended and even fake hair or a wig. Made out of special material with high elasticity brush very gently brushes out even the most wild hair, thanks to innovative form of teeth.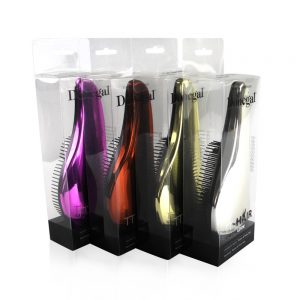 Equivalent hair brush TT-Hair Donegal
Donegal advertises its equivalent for Tangle Teezer as a hair brush for professional hair care, which not only effectively brushes out hair. TT-Hair is made out of high quality materials product, which prevents hair breakage, massages the scalp and efficiently distributes nourishing cosmetics on the streaks. TT-Hair is recommended for every hair type.
Comparison of Tangle Teezer and TT-Hair
Tangle Teezer is a compact version that has only one, unchangeable shape, while Donegal offers few shapes – from more long to almost identical equivalent of Tangle Teezer. In each of them the most important is placement of teeth in different sizes, which interchange alternately. But it needs to be said that TT-Hair is made out of a bit worse materials. However, both hair brushes have identical properties – thoroughly brush out hair without pulling, smoother streaks and give them healthy gloss. On the Donegal's site we can find information that TT-Hair brush is great for scalp massage, but there's nothing new about that because Tangle Teezer does it equally well. Similarly is with TT-Hair and Tangle Teezer wash, which is extremely simple. The significant change is product price, because for original Tangle Teezer we have to pay even three times more than for Donegal brush.