A smooth body needs you and your effort to become a reality! If you dream of a healthy appearance, it's worth knowing how to take care of it properly and reach for a hydrating cream with a good composition. How about innovative honey care that will deeply nourish your skin? Let yourself experience the spectacular effects of this unique cosmetic!
Ghasel's hydrating Maltese Honey Body Cream
How to choose a good body cream? What should a body cream contain? Which body cream do you recommend? – these are all frequently asked questions, which means only one thing – we're still looking for a perfect product that will take excellent care of the skin.
Nowadays, the beauty market is flooded with various products composed of different ingredients and it's becoming really difficult to choose one that will have maximum results. Ghasel Maltese Honey Body Cream is one of a kind – it consists of Maltese honey and plant extracts. It will meet all your needs – say goodbye to roughness, dry elbows and knees! Say hello to smooth, firm and elastic skin!
Ghasel Maltese Honey Body Cream – composition
This Maltese cream is composed of plentiful of natural ingredients that have great positive effect on the skin.
Maltese honey – intensely moisturizing, hydrating, nourishing. It also soothes irritation and regenerates the skin.
Vitamins B12 and E – powerful antioxidants that eliminate free radicals
Avocado oil and shea butter – a portion of emollients that take care of the hydrolipidic barrier and prevent water loss. Oils and butters also have anti-aging effect.
Horse chestnut extract – a good source of saponins, flavonoids, coumarin, vitamins and mineral salts. It supports proper epidermal renewal, soothes and has anti-inflammatory properties.
Calendula extract – it prevents excessive drying of the skin and smooths the body excellently.
Marshmallow root extract – maintains a proper level of hydration in the tissues, prevents drying of the epidermis.
Hydrating Ghasel Maltese Honey Body Care – effects
This Ghasel cream has instant results! You can feel your body gain plenty of hydration and smoothness. When using regularly, the tightness and the discomfort is eliminated while the skin condition improves significantly. This product will make you feel beautiful and confident again.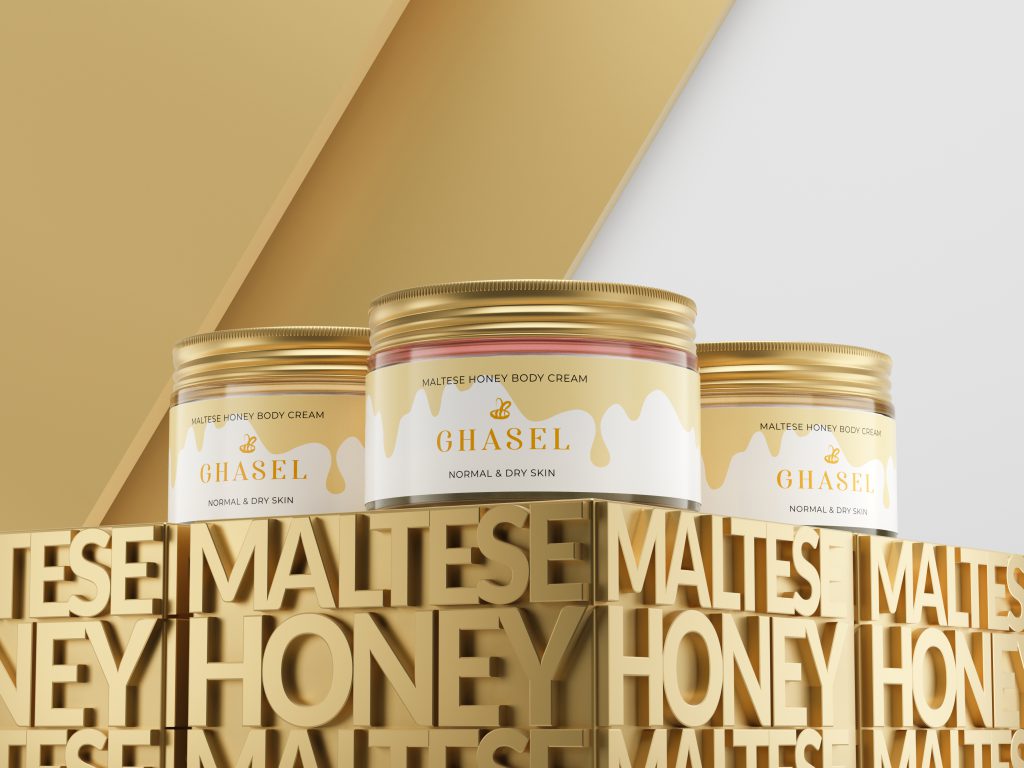 Ghasel Maltese Honey Body Care – reviews
Its smell, effectiveness, formula and composition and extremely good value for money are what makes this honey-based cream from Ghasel a best-seller! It has great reviews all over the world – care for a sweet cosmetic?
More information can be found on the official website – ghasel.mt