Manicure can surprise us sometimes and it's all thanks to the stylists. We had glass nails, stitched nails, duck manicure, bubble nails and many more trends. Some of us follow the fashion, others are rather sceptical. Despite of that, trends change all the time. What will surprise us this spring? What manicure will gain popularity?
This spring will start with strong entry in manicure trends. The trend we are talking about had its first appearance on the finger nails of some people at the end of the last summer. Ladies and gents let us introduce to you furry nails! What this trend is all about? Where do the furry nails trend come from? Let us explain.
The beginning of the furry nails, as usual, was on the cat walks. First furry nails were presented on the autumn/winter 2016 cat walk of Libertine. Furry manicure is an idea of CEO of CND brand, company that manufactures nail polishes used for the cat walks of Jan Arnold. Will furry nails trend stick around for longer?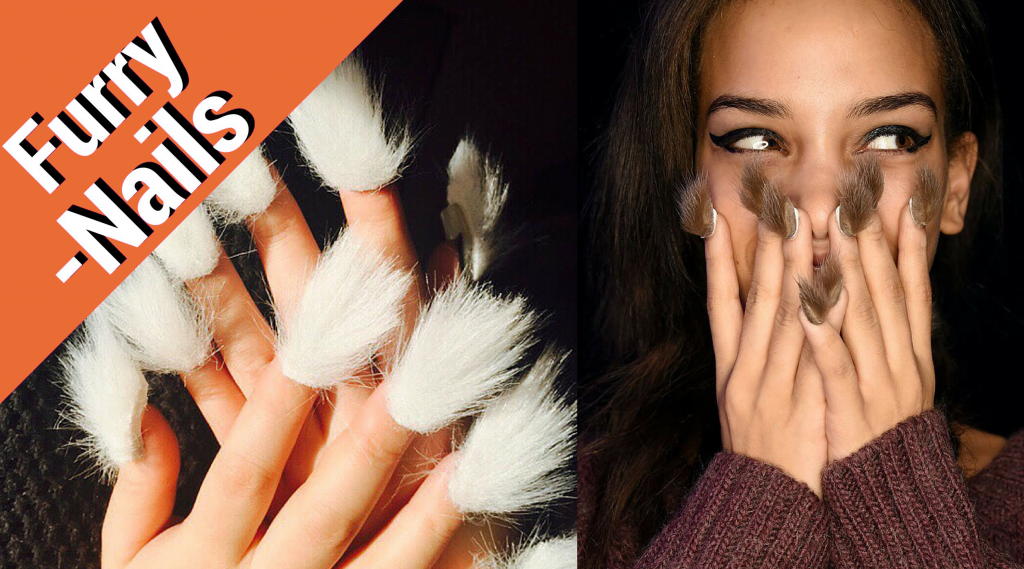 Furry nails is basically fake fur glued to the nails with the glue or a wet layer of nail polish. This fascinating trend has its followers, but also its haters, just like it was with the bubble nails. This isn't shocking, because furry nails aren't very popular yet, they are impractical, but also very original. Bubble nails was a trend that didn't find its place in the manicure world. What will happen with furry nails? The upcoming season will show it.
Furry nails can have more or less grand form. Very long fur on the finger nails is a trend introduced on the cat walk. However, furry nails can also have more practical form – fluffy nails covered with short, colourful fur may succeed; just like sand nails – for some they will be awful and uncomfortable, but surly there are people who will love furry nails.