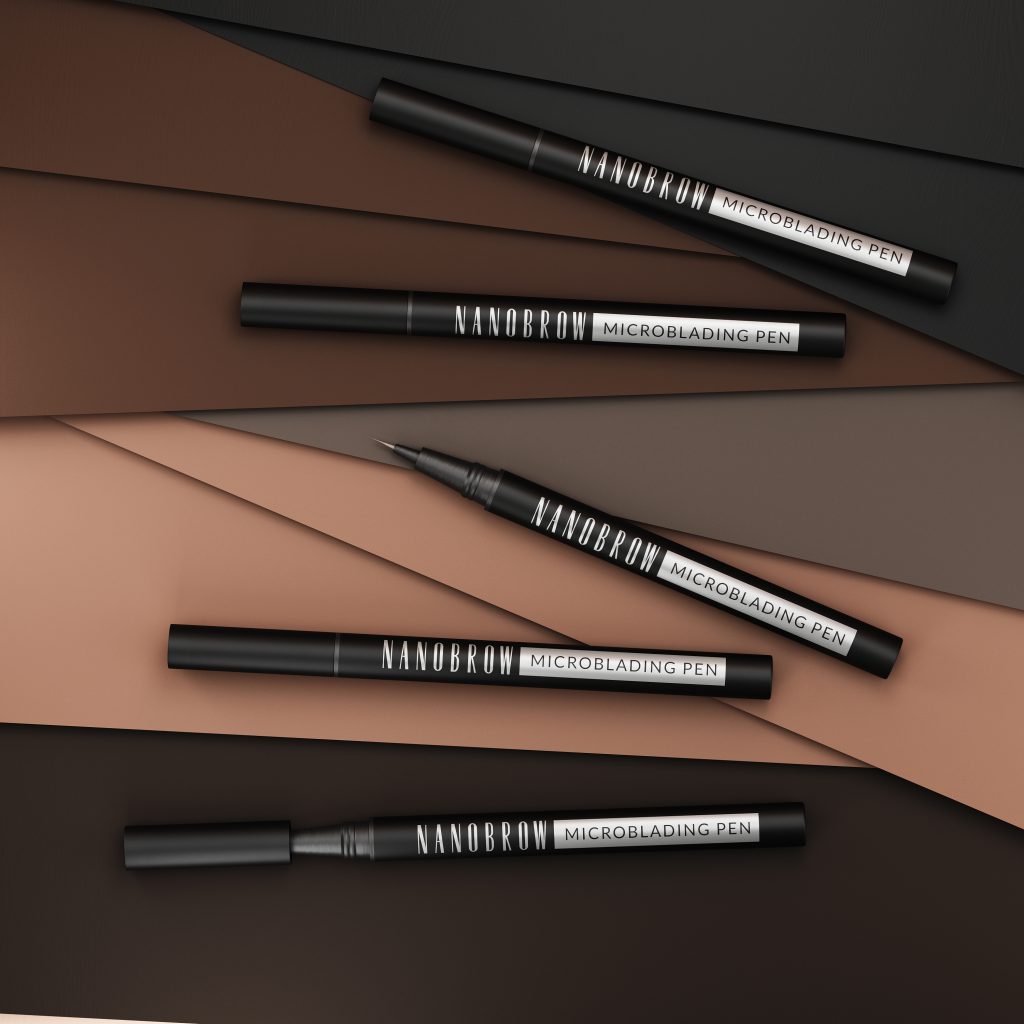 Nanobrow Microblading Pen – a brow pen that works wonders
Brow makeup is often associated with tedious attempts to get the effect you want but to no avail. Grotesque-looking results and visible gaps and patches are one of the most common problems. Is there a product that would provide the perfect definition and filled-in gaps at the same time?
Yes – it's Nanobrow Microblading Pen! This unique brow pen will make you fall in love with styling your eyebrows and they will look as if you've just had them microbladed in a beauty salon!
Get to know it today and make some room for a real sensation!
How does Nanobrow Microblading Pen work?
Nanobrow Microblading Pen draws ultra-thin lines that deliver the highest precision and thoroughness. In just a few moments you'll achieve the effect of microbladed brows. It's a real revolution!
Thanks to Nanobrow Microblading Pen your eyebrows will be precisely-defined and filled in and the arches will appear thicker. This effect will make you mesmerized by Nanobrow Microblading Pen from the first use as there will be no need to go for any other brow cosmetic!
Nanobrow Microblading Pen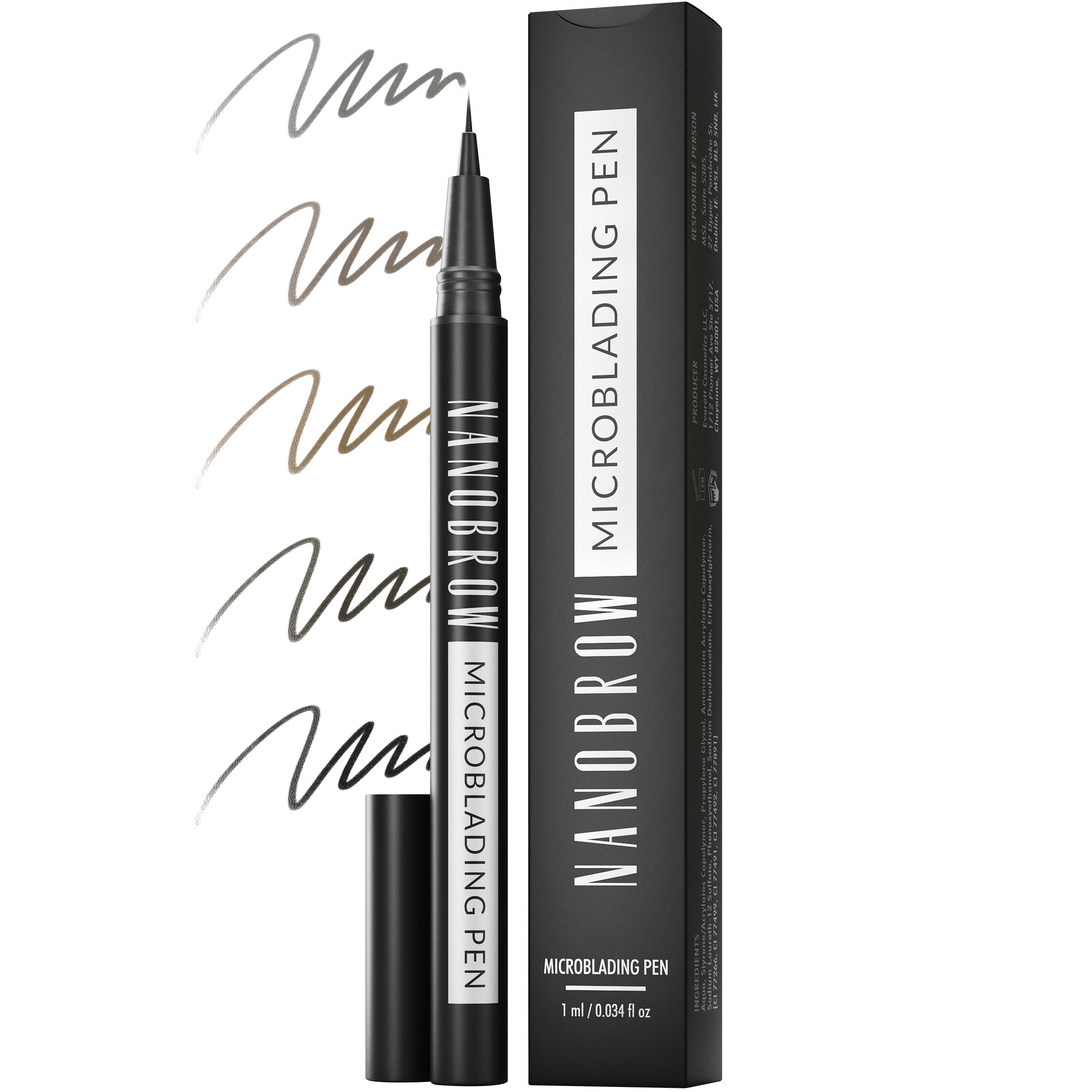 Product available in colors:
How to apply Nanobrow Microblading Pen?
It only takes a few short motions of the pen to the chosen part of the eyebrow – exactly how you like! This way you'll be able to achieve a remarkable makeup effect.
Nanobrow Microblading Pen lets you add very thin lines that will mimic and resemble your real hairs. Did you think it was impossible? Not with Nanobrow Microblading Pen!
Delivering natural effects has never been this simple!
The shades of Nanobrow Microblading Pen
Nanobrow Microblading Pen has been created in five unique variants that will get you the result you've always dream of. Depending on the kind of effect you like, you can choose:
Light Brown
Blonde
Dark Blonde
Dark Brown
Espresso
Pamper yourself with a beautiful shade that will astound you every time you look in the mirror!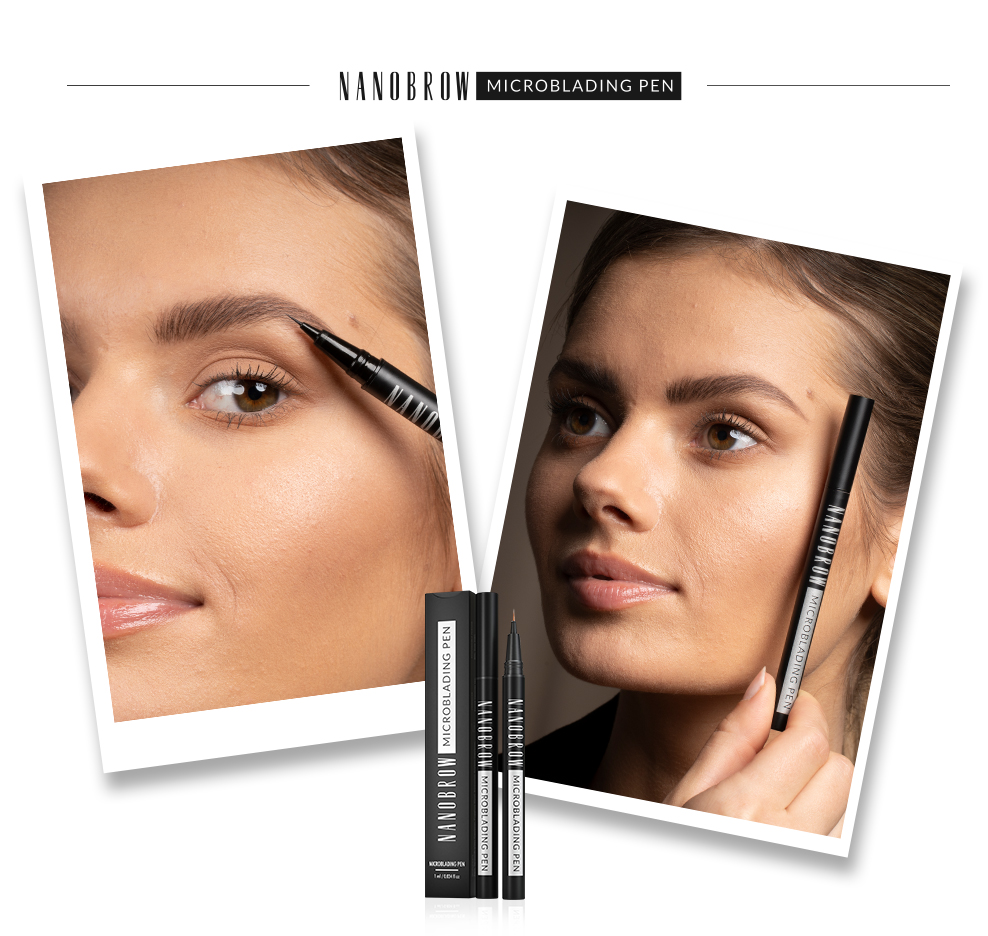 A microbladed brow effect, something you'll love
There is no doubt that permanent makeup is something not every person would dare to go for. It's an important decision as it may not get you the results you expect, especially if the procedure isn't done correctly.
It's becoming more and more common for people who want to take care of their eyebrows to opt for cosmetics that deliver the effect of a microbladed brow – this is exactly Nanobrow Microblading Pen!
Thanks to this cosmetic you can style your eyebrows differently every day without worrying about touching up the makeup. It really makes the whole process easy. You will appreciate this Nanobrow product from the first use. Ready for a revolutionary product?
Nanobrow Microblading Pen – one of a kind
Nanobrow Microblading Pen is a product adored by makeup fans all over the world. It has many advantages of using that make it stand out among its competitors that are available on the beauty market.
What kind of eyebrows do you feel like having today? Visit www.nanobrow.us and choose cosmetics that will make you look spectacular – with Nanobrow Microblading Pen as the main character!