Hair oil repairs and beautifies the hair provided that you use the best one. This is also true about body, face and nail-care oils: by choosing the best one, you can be sure of its effectiveness. So, which argan oil to pick to get 100% of hydration, nourishment and repair?
We seem to know argan oil very well and this is one of the most popular beauty oils. Still, many people have no idea that there are different types of argan oils whose quality differs: the extraction method, the origin and the components are the things that matter a lot. You have no idea which argan oil is the best so you make a random choice. This mistake makes your beauty routine ineffective.
We have rounded up the best argan oils for all those who don't know what to choose. The ranking includes oils recommended by beauty professionals. If you want to join the fan club of argan oil and women who rave about its beauty benefits, sit back and read on!
Beauty Benefits of Argan Oil
Before you choose your argan oil, check its properties. Some of them may be surprising even if you already use it for some purposes.
Natural argan oil – cold-pressed, organic, not refined – is a nutrient-rich bomb. It is high in essential fatty acids, plant sterols, vitamins, and minerals. It's also a source of vitamin of youth (vitamin E with strong antioxidative properties), natural sunscreen, and the only oil to contain so much squalane – a substance rebuilding the hydro-lipid mantle. In total, a quality argan oil houses even one hundred conditioning substances. It's a nice score, isn't it?
What does argan oil do for your good looks?
Just looking at the ingredients shows us the great potential of argan oil. Regular application on the hair, body, face or nails helps maintain the optimal levels of moisture, preventing loss of water. Because it is a strong antioxidant, it is a brilliant anti-aging oil.
Argan oil:
makes skin renew faster
soothes and relieves irritated skin
has antibacterial and antiseptic effect
delays aging process
adds elasticity, plumps skin up, makes it smoother
protects against the sunlight, freezing weather, etc.
controls secretion of sebum
strengthens and repairs hair
Uses for argan oil
How to make use of natural argan nut oil? It works best when used alone so apply it on hair as deeply-conditioning treatment. It's good to use it regularly:
on dry, damaged, unruly hair: even a few argan oil treatments leave hair healthier and better-looking.
on extremely dry, dull, aging complexion: the oil helps keep the face young-looking and camouflages signs of aging, wrinkles, pigmentation marks.
on dry, brittle nails: argan oil is a natural conditioner that strengthens, hardens the nails and makes them shine.
as a beard oil: argan oil is a good beard and moustache grooming product.
Naturally, not every argan oil has so many uses! The quality is extremely important. To make sure your oil works quickly and flawlessly, you need to choose the best one, that is cold-pressed, unrefined, organic, pure argan oil. Just for the record – original oil comes from Morocco so always check the origin. Always look at the list of ingredients and pick only 100% natural argan nut oil.
Ranking: Which Argan Oil is the Best?
It's time to go through the best products. Which argan oil is good to buy and use regularly? Read our roundup of top-rated oils!
1. Nanoil Argan Oil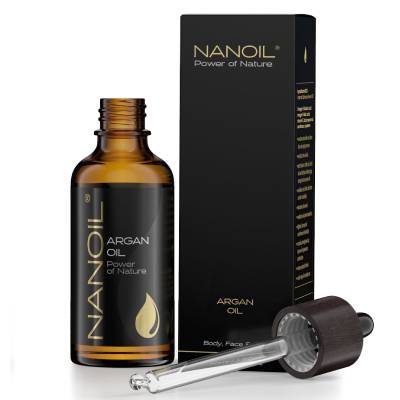 The best one because it is 100% organic argan oil, cold-pressed and unrefined. Nanoil Argan Oil is a gold-colored, lightweight oil which envelopes the skin and strengthens the hair since the first usage. 1.69 ounces of oil has a fair price, and there is a great deal of freedom when it comes to using it: apply it on the body, hair, face or nails. The quality of this oil is confirmed by Ecocert, and the formula is fully vegan. This is the best argan oil for all those who seek a multi-tasking and maximally-effective natural beauty product. It promotes skin renewal, repairs hair, protects, has antiaging effect, and brings plenty of other beauty benefits.
For more information visit www.nanoil.us
2. John Masters Organics Argan Oil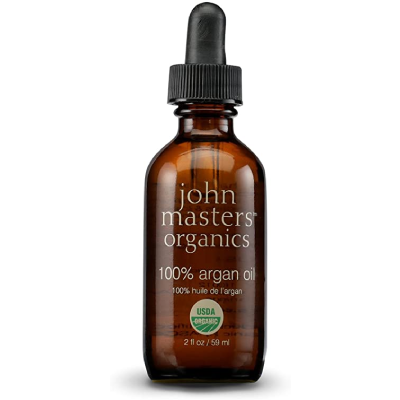 This natural cosmetic contains only additive-free argan nut oil. It is lightweight and ensures protection against the loss of water. John Masters Organics Argan Oil is organic and fit for use on the hair, body, and face, no matter the type of complexion or hair. It prevents dryness, promotes repair, and protects. Sadly, this is one of the priciest argan oils holding only 2 ounces of the product.
3. The Ordinary Argan Oil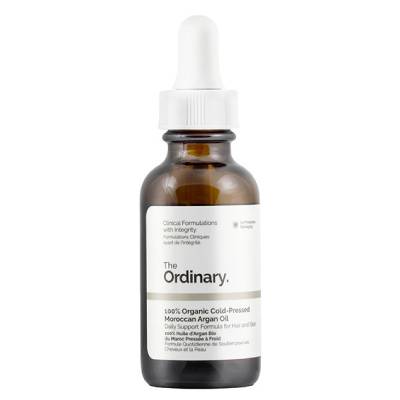 A good pick for those who look for original Moroccan argan oil. The oil is cold-pressed and organic (it isn't confirmed by any certificates though). It is suitable for hair or skin, including dry, sensitive, aging skin. The Ordinary Argan Oil strengthens the hydro-lipid barrier, adds smoothness, moisturizes and promotes renewal. Unfortunately, it's only one ounce of oil, plus it's very thick and tricky to use.
4. Satin Naturel Argan Oil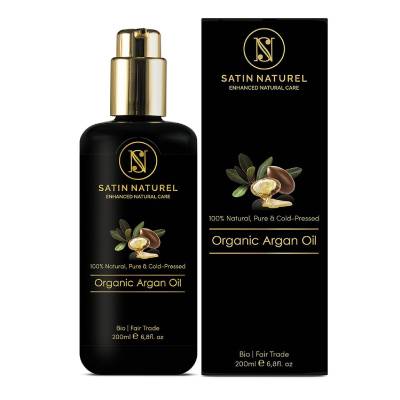 An elegant product with good ingredients. Satin Naturel launched organic argan oil from Morocco. This cold-pressed oil is recommended for all types of skin and hair. It works best on dry hair, making it shinier and softer. It's a good face-care oil too. The oil has golden color and nice aroma, and isn't comedogenic. Satin Naturel offers two bottles: 3.38 and 6.8 fl. oz.
5. Moroccanoil Argan Oil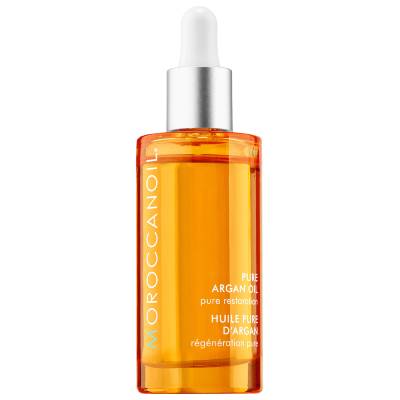 The most expensive argan oil in our roundup, a product from Moroccanoil which uses argan oil as a base for all products. This goldish oil is non-greasy and has lots of uses. This pure, cold-pressed argan oil is rich in antioxidants and recommended for body, hair, and face skin because it hydrates, nourishes and gives a healthy shine. The Moroccanoil pure argan oil is available in a 1.69-ounce bottle.
6. Josie Maran Argan Oil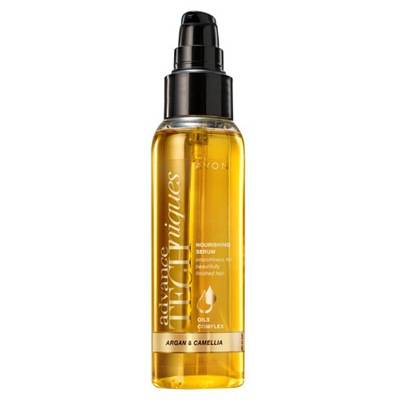 Natural, organic, multitasking product. Josie Maran provides pure oil extracted from argan nuts. It nourishes, moisturizes and creates a protective layer. Because it's all natural, it can be used in many ways, on hair, body, face, and even on lashes. The 1.69-ounce bottle is quite expensive but it's definitely a popular pick. Josie Maran Argan Oil is a natural and all-round beauty product.
7. Timeless Argan Oil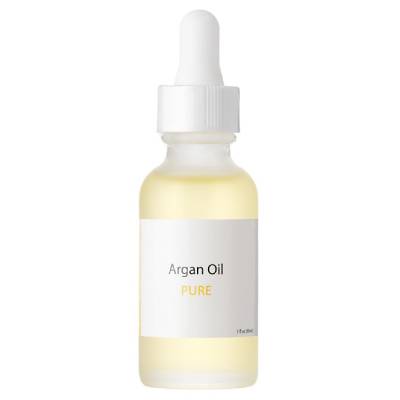 Pure, cold-pressed argan oil. As the only one it comes in a light-colored glass bottle, which isn't a good packaging for natural oils. Nevertheless, it is all-natural argan oil you can use on the skin, hair, or nails. It effectively nourishes, improves levels of moisture, and prevents loss of water. The long-term use may give you a delicate anti-wrinkle effect. The small-sized bottle (1.38 oz) is definitely a downside.