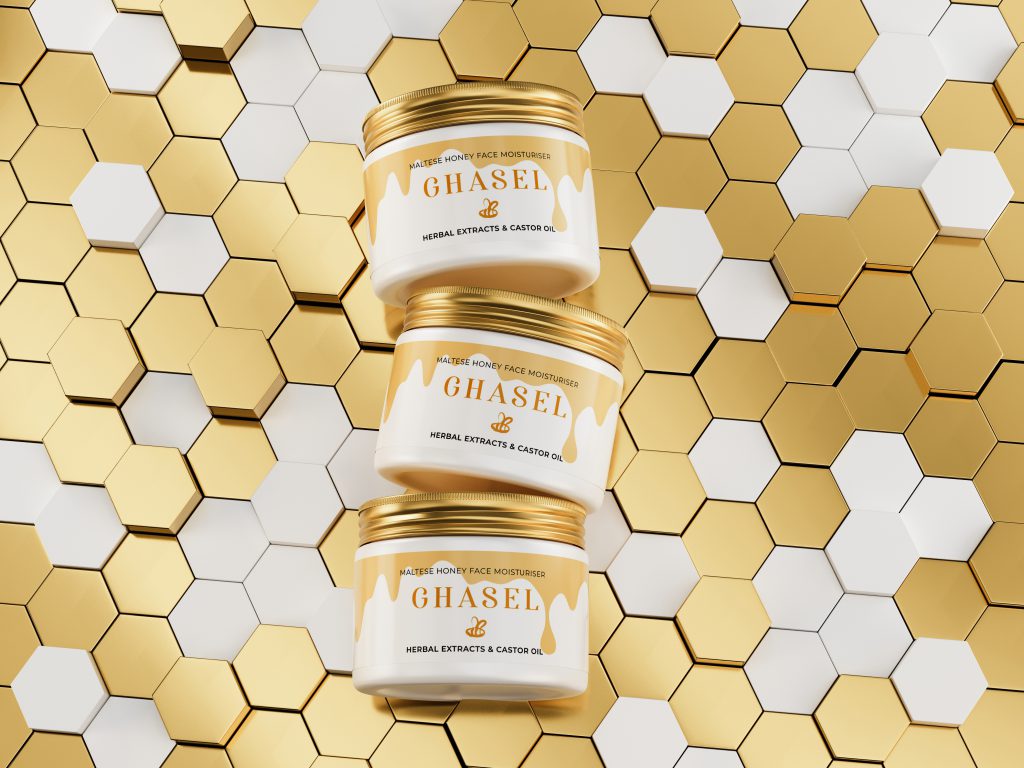 GHASEL Maltese Honey Face Moisturiser – A Brilliant Moisturising Face Cream
Beautiful skin takes some effort! It should be supported with proper diet and good moisturising cosmetics. Did you know moisturising is the most important step in your skin care routine? What's the best way to moisturise your skin? We choose the power of unique Maltese honey, the prime ingredient of Ghasel Face Moisturiser. Have you alreday heard about it?
GHASEL Maltese Honey Face Moisturiser – the beloved face cream of bloggers
Bloggers, vloggers, celebrities and fans of natural skin care products, free of GMOs, silicones and parabens have already loved the GHASEL face moisturiser! It contains powerful plant extracts, vitamins and ingredients responsible for youthful-looking skin full of energy. Its ingredients are impressive, same goes with its results, fragrance and a pleasant formula that combats rough, dry and dull skin. Dream of flawless skin? Choose Ghasel Honey Face Moisturiser. You can immediately feel the difference in the condition of your skin. It's the sweetest thing you can do for your skin!
GHASEL Maltese Honey Face Moisturiser – great ingredients
MALTESE HONEY – FOR NOURISHED AND BLEMISH-FREE SKIN
SHEA BUTTER – TO SMOOTH SKIN AND REDUCE WRINKLES
CASTOR OIL – TO PREVENT TEWL
CAFFEINE – TO BOOST ENERGY AND ENSURE A HEALTHY SKIN TONE
GREEN TEA EXTRACT – TO NEAUTRALISE FREE RADICALS
SAGE EXTRACT – TO TONE AND BALANCE SEBUM PRODUCTION
VITAMIN E – TO PREVENT SKIN AGING
VITAMIN B6 – TO STRENGTHEN AND PROTECT THE SKIN FROM DAMAGE
GHASEL Maltese Honey Face Moisturiser – for all skin types and all seasons!
Did you know this unique face cream is suitable for skin of all ages and it works as a year-round face care product? It also protects the skin from extreme temperatures and prevents shine thanks to mattifying sage extract. In winter, it protects your skin from cold temperatures and dry indoor air. It's also perfect for autumn frost, when the skin is recovering from summer conditions and strong UV rays. The formula of Ghasel face moisturiser is designed to perfectly nourish not only dry and rough skin but also normal, mature or oily skin.
Try out GHASEL honey face moisturiser if your skin is:
lacking radiance,
dry, rough and dehydrated,
struggling with oxidative stress,
oily, shiny, with excess sebum and blemishes,
normal skin in need of hydration.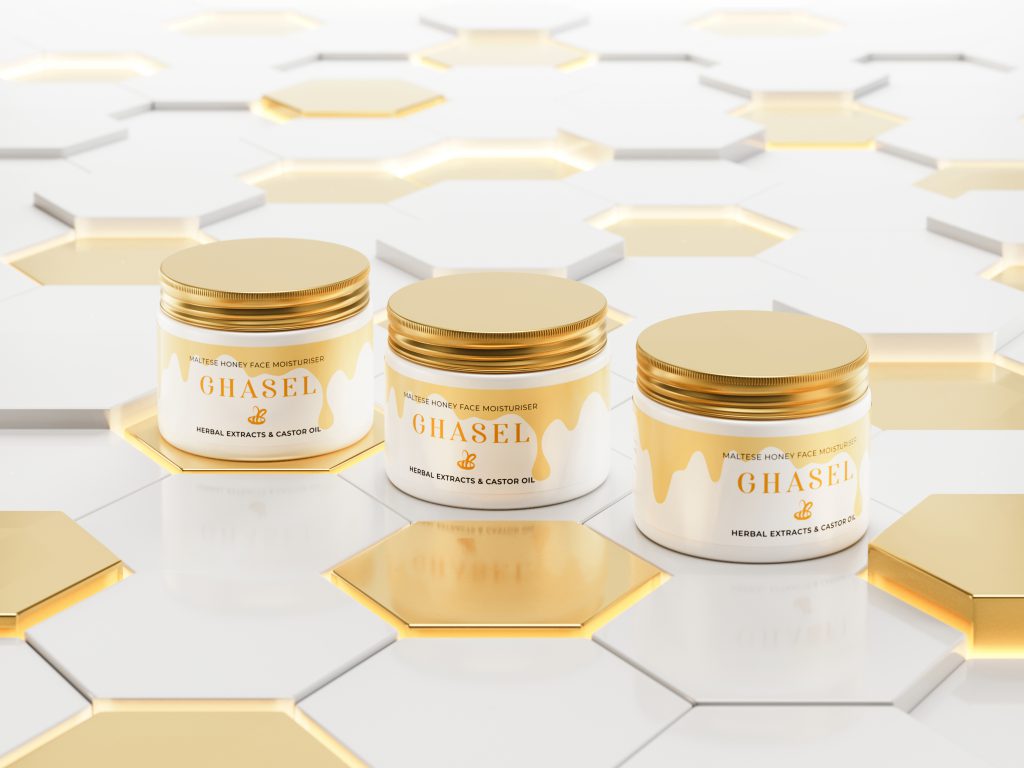 How does GHASEL Face Moisturiser work?
First of all, due to the powerful action of honey, the face cream perfectly nourishes and moisturizes the skin. Caffeine and vitamins beautify and smoothe the skin and improve skin tone. In addition, it eliminates signs of aging and improves the condition of the skin day after day. Occlusive shea butter and oils make GHASEL Face Moisturiser protect the skin from damage, and the power of antioxidants help to smooth wrinkles and delay new ones. Learn more about the product: www.ghasel.mt.
---